Territory Planning
is hard

There's an easier way.
Let BoogieBoard design territories with speed and intelligence. We divide, you conquer!
Built for the modern RevOps team.​
"BoogieBoard just works. It saved weeks of time that would've been spent in spreadsheets and created perfectly equitable territories."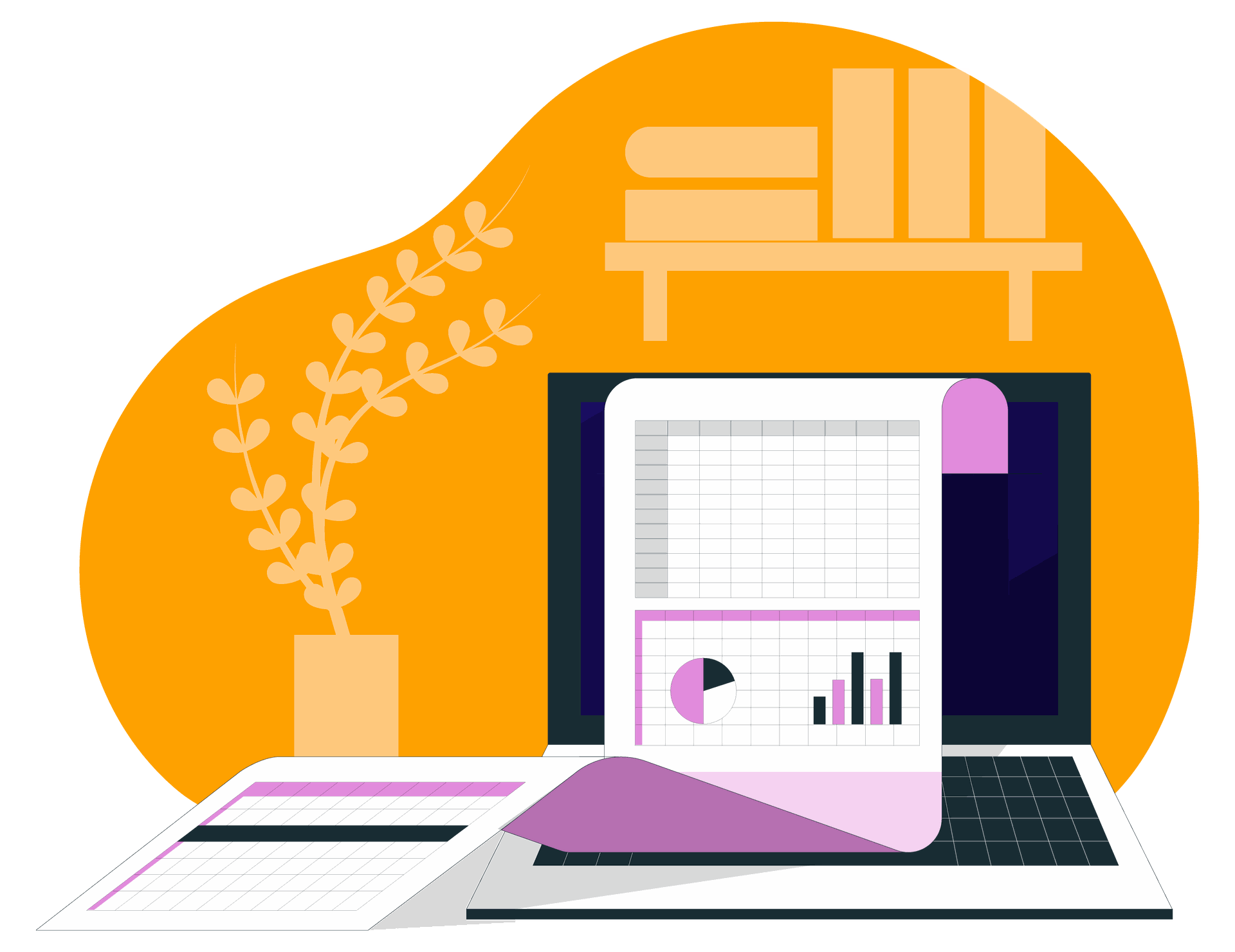 Ditch the spreadsheets,
the future of territory planning is here
RevOps teams toil for months, crafting and refining sales territories. Countless hours are wasted in spreadsheets , striving for fairness and equity. Enter BoogieBoard, the ultimate time-saver. Our powerful software automates and condenses the planning process from months to minutes.

The beauty of fair territories goes beyond administrative ease – they promote happier, more productive sales reps. Every rep has an equal chance to hit quota and reach their accelerators.

Say goodbye to spreadsheets and welcome centralized planning. With BoogieBoard, stakeholders can effortlessly comment, edit assignments, lock accounts, and approve territories all in one convenient place. Simplify the chaotic planning process with one home for territory planning .

"Carving territories is always painful. It is like doing your taxes. BoogieBoard is the TurboTax of territory carving ."


"Implementing BoogieBoard was as easy as it could be... Ultimately, we ended up with some strong territories and very happy sellers ."

BoogieBoard Partners with
Challenger Inc.
Amidst a hectic planning season and faced with a transition away from traditional "geo-based" sales territories, Challenger Inc, the company behind the bestselling book, The Challenger Sale, chose BoogieBoard as their territory design partner.

Find out how Alli Manning, COO, navigated the tricky challenges that arise when shifting to an account based selling model and the tools she used to get the job done.
Boost Sales Performance
and Customer Engagement
Have you ever called on that perfect account? The large one with tons of potential that's a perfect fit for your product? Only to find that your competitor already beat you to it? Nothing is worse than losing a deal you never knew about 🤬

Optimize your sales operations through the power of balanced territories. By fairly allocated territories, customers receive the attention they deserve, eliminating the risk of accounts falling through the cracks. Our streamlined approach ensures sales reps can focus on the right accounts and eliminating wasted time on low-probability prospects.

Experience improved sales performance and enhanced customer engagement with our optimized territory planning solutions. Don't let inefficient allocation hinder your revenue growth - unlock the potential of balanced territories today.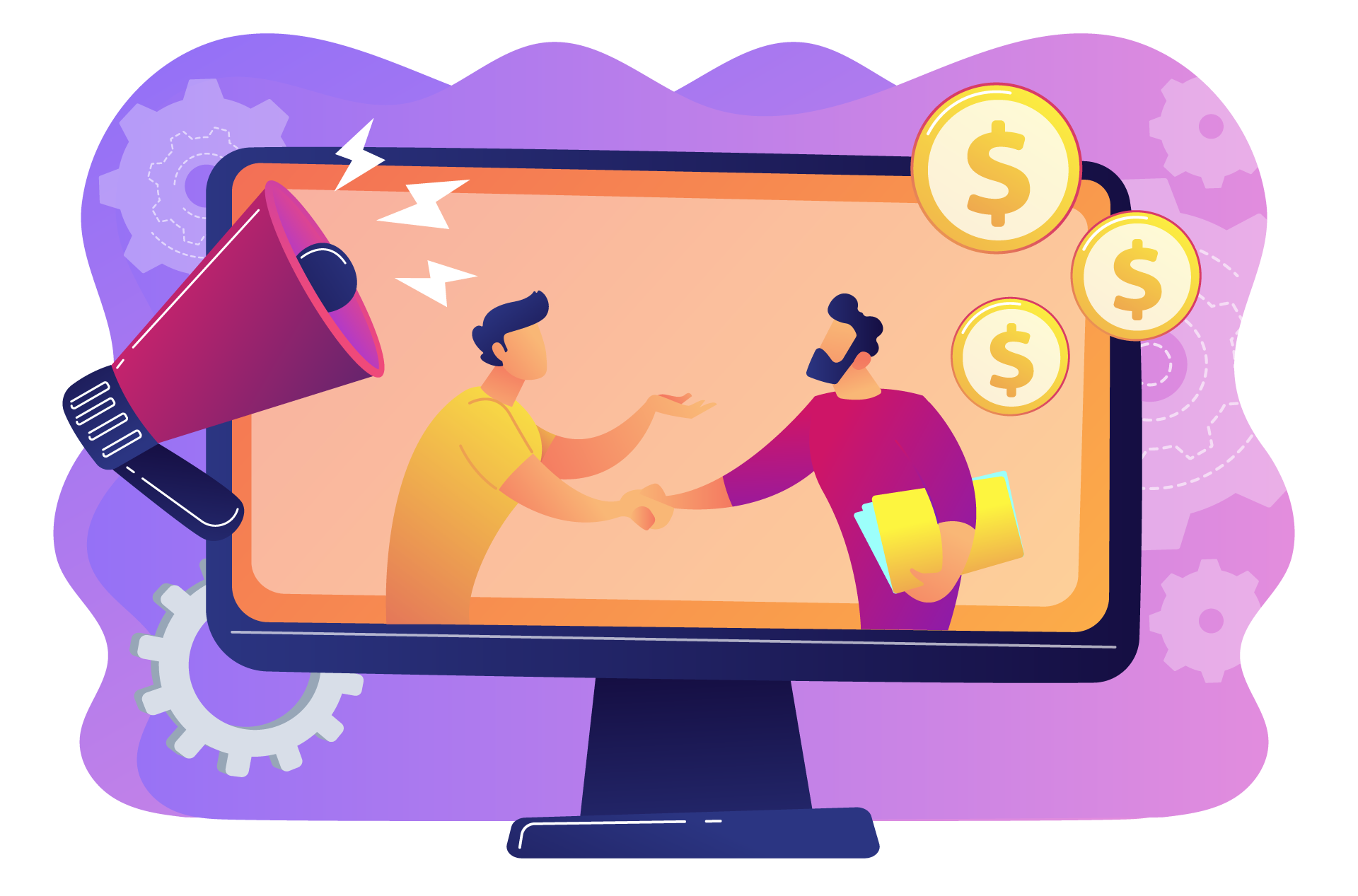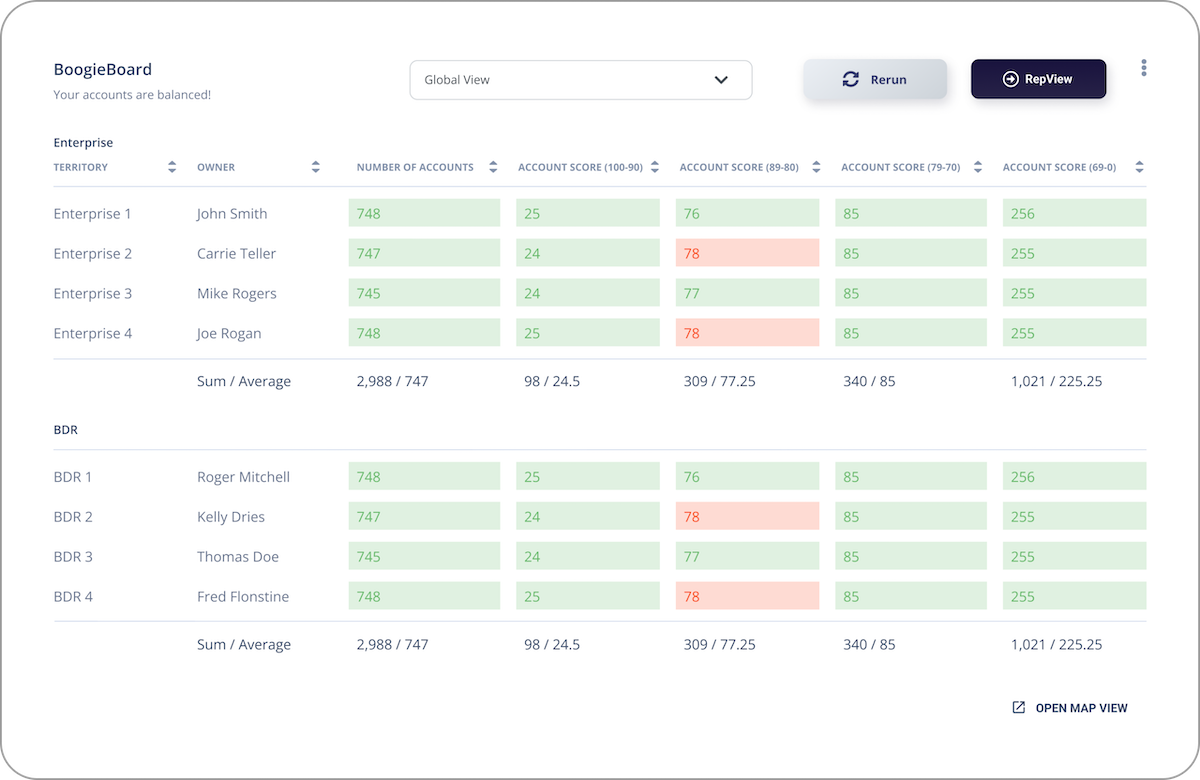 BoogieBoard for Sales Leaders
With Boogieboard, you can drive sales success, optimize rep productivity, improve retention, and more efficiently assign accounts.

Give everyone a fair shot at hitting quota and optimize rep productivity with targeted, equitable territories. Design perfectly equitable territories in minutes, not months.
Leverage your ICP with BoogieBoard
Unlock the true value of your firmographic data! With BoogieBoard, harness the power of your ideal customer profile (ICP) to optimize your account distribution strategy. Our platform intelligently carves your books by evenly allocating accounts across territories, ensuring each sales rep has an equal share of hot prospects, potential ARR, accounts in specific sectors, or any other attributes you desire to balance against. Don't let valuable opportunities slip away - put your expensive firmographic data to work and drive sales success with BoogieBoard.